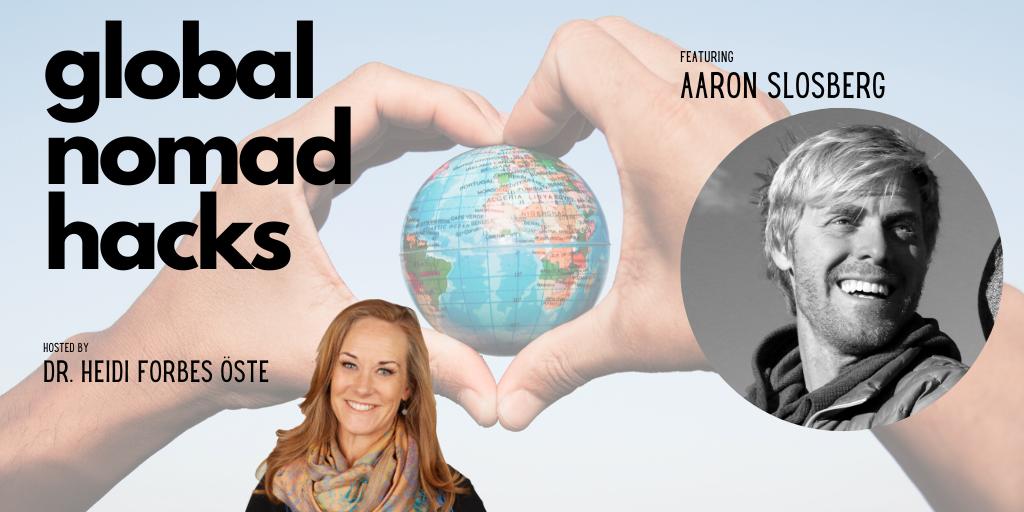 Dr. Heidi Forbes öste interviews Aaron Slosberg of Where There Be Dragons.
Aaron Slosberg B.A., Summa Cum Laude, Phi Beta Kappa, Study of Religion and History; University of California–Los Angeles, M.A., History; University of California–Los Angeles.
Aaron's love of learning has brought him to over 30 countries around the globe as a student, teacher, and traveler. Before coming to Dragons, Aaron worked as the Program Coordinator for UCLA Outdoor Adventures where he managed the university's group wilderness excursions and outdoor leadership training program. He completed his masters degree in History at UCLA with a focus on U.S. economic influences in Latin America and Southeast Asia. While at UCLA Aaron was awarded a Foreign Language and Areas Studies fellowship to support his study of Indonesian language and history. After graduate school, Aaron helped develop Dragons first programming in Indonesia in 2010.
Aaron has spent over 700 days in the field as a Dragons Instructor in Guatemala, Bolivia, Peru, and Indonesia. As Director of Student Programming he wears a variety of hats including overseeing Dragons curriculum, program logistics, staff training, and community sustainability practices. Aaron has led trainings on risk management, leadership development, and cross-cultural communication at schools and conferences around the country. His current passion is to discover ways to integrate positive psychology research into experiential education and Dragons curriculum. Aaron speaks Indonesian, Spanish, and passable English. He is a Wilderness First Responder, avid surfer, and believer in travel's potential to transform us into a more just, compassionate, and awake global community.
Website: https://www.wheretherebedragons.com
Facebook: https://www.facebook.com/WhereThereBeDragons
Podcast: Play in new window | Download