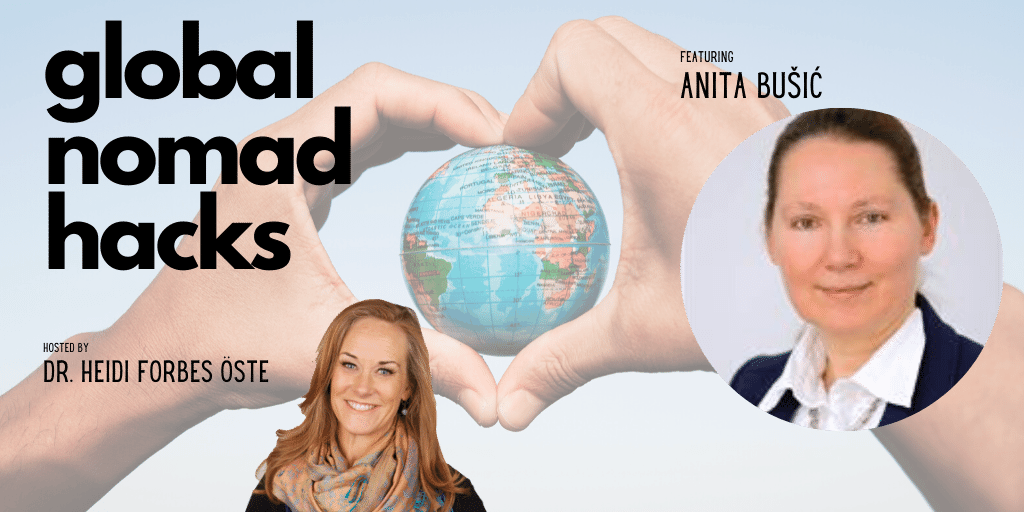 Dr. Heidi Forbes Öste interviews Anita Bušić Croatian entrepreneur granted US Green Card for Extraordinary Abilities
Scientist | Entrepreneur | Inventor | Author | Speaker | Educator 
Anita Bušić is a visionary with an entrepreneurial spirit and background in life sciences (molecular biology, nutrition, public health). Her digital health innovation BodyRecog, her companies BodyRecog Metrics in USA and LIVE GOOD in Croatia, and she herself, have in total won 36 awards and recognitions.
These include 18 inventions awards from 12 inventions shows for BodyRecog, and a "Top 10 Most Innovative in Global Sports Innovation" proclamation in 2017 for her companies.
In 2016, Anita has been proclaimed a "Top 50 ICT Women Croatia", the "Woman Inventor of the Year" and the "Best Female Entrepreneur" in the category Startup Potential.
She is an experienced lecturer, twice TEDx speaker and startup mentor.
Proclaimed "Person of Exceptional" and "Extraordinary Abilities" by USCIS in 2017 and 2018, respectively. Received Green Card as such. Now coaches others how to achieve the same.
Facebook Page: https://www.facebook.com/groups/GreenCardTheFastestAndSurestWay
Email: anita@simplysaidcorp.com anita@bodyrecog.com
Podcast: Play in new window | Download