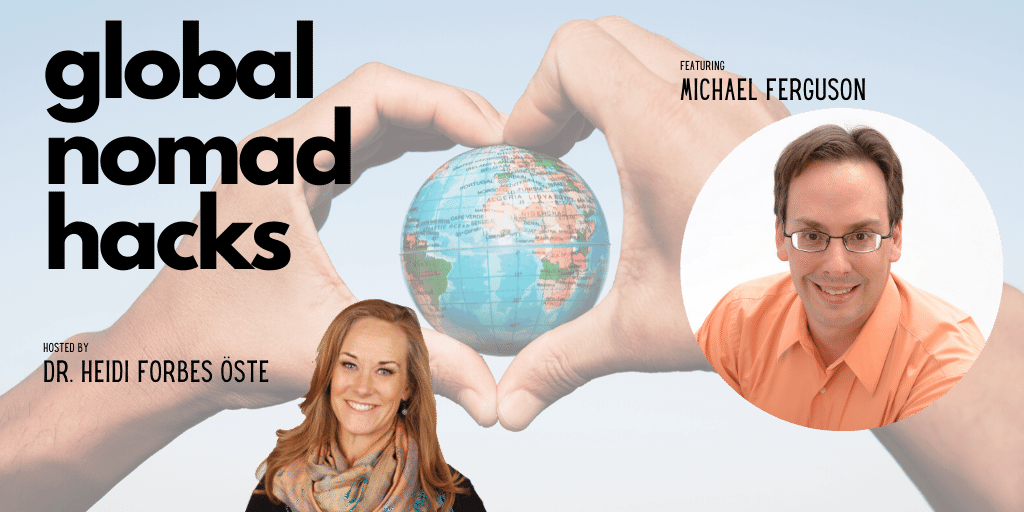 Dr. Heidi Interviews Michael Ferguson – Travel Strategist
Michael is a world traveler and author of Leave Me Alone… I'm on Vacation!
Michael studied German at the Colorado College, including a semester in Lüneburg, Germany, where he discovered through this experience the richness of being able to experience a different culture firsthand, which would continue to inspire him during his future travels.
Michael continues to travel often, both for work and for pleasure and has traveled extensively around North America and Europe. In July 2015 Michael added Africa to his journeys as he traveled to Tanzania, where they enjoyed a safari, and trekked to the summit of Mount Kilimanjaro.
Michael Ferguson continues to be a life-long traveler who loves to explore and experience diverse cultures and destinations.
Website: http://travelyourwaytoday.com
Facebook Page: https://www.facebook.com/groups/659871351207747
Instagram : travelyourwaytoday
Podcast: Play in new window | Download