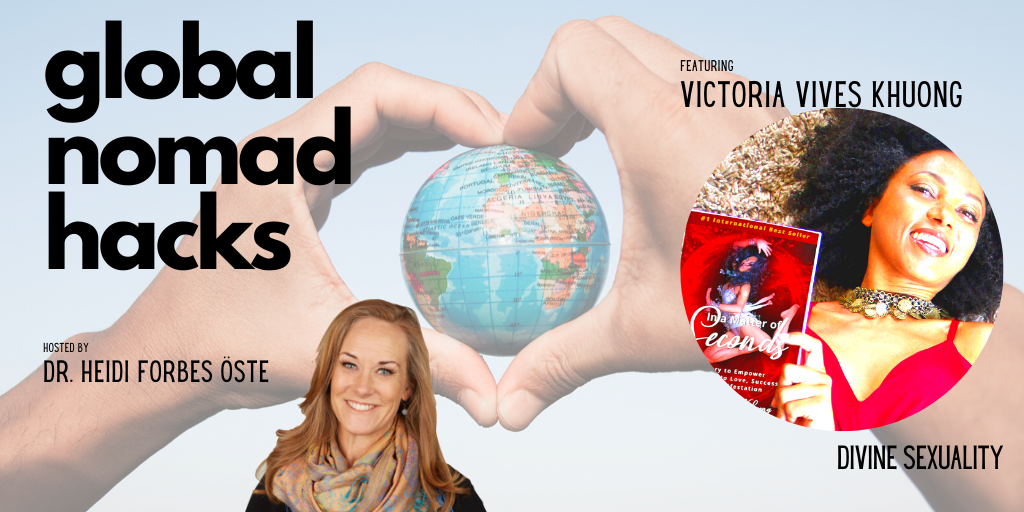 Please enjoy a replay of our staff's pick with Dr. Heidi Forbes Öste chatting with Victoria Vives Khuong, Divine Sexuality and Healing teacher.
Victoria Vives is a leading expert in Divine Sexuality, Shamanism and Energy Healing.  Descending from renown lineages in the healing and spiritual arts, Victoria started practicing in 2000 and is a highly accredited teacher, having trained thousands of practitioners internationally.
Singer songwriter, dancer choreographer, martial artist stunt woman, a personality in Spanish prime time television for ten years, YouTube personality with over five million views, Telly Award and Beijing Television Award winner, she came to Los Angeles and went from being homeless with $14 to her name to breaking the 6 figure barrier, achieving financial freedom, and living a fulfilling life of purpose.  She teaches the principles of her success in her courses and in her #1 International Best Selling Book, "In a Matter of Seconds."
Victoria emphasizes the principles of Divine Sexuality as the pathway for women to achieve a balance between personal power, success, love, intimacy, and life fulfillment.
Victoria grew up in dictatorial Spain as the only black around until she was 14 years old. She toured, taught and traveled internationally and ended up living in Los Angeles.
TCK Nigerian-Spanish Spiritual Warrior
Website: https://VictoriaVives.com
Facebook Page: https://www.facebook.com/victoriaviveskhuong
Twitter ID: https://twitter.com/victoriavives
Instagram: https://www.instagram.com/victoriaviveskhuong
Podcast: Play in new window | Download