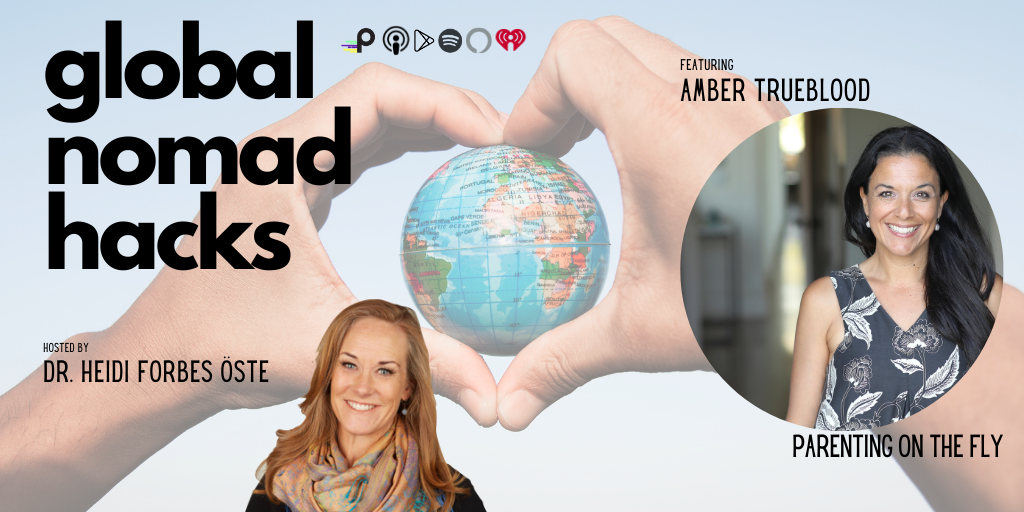 Dr. Heidi talks with Amber Trueblood, licensed marriage and family therapist.
Traveling with four kiddos (and her husband) through 60 cities across the US and Canada… while writing a book and touring with the cast and crew of a Broadway Musical = Road Warrior (in her book!).  One of Amber's boys had the opportunity to play a role in a musical and they decided to make it an adventure for the entire family. They pulled everyone out of school, packed up skateboards and scooters and books and stuffed animals, and hit the road. The boys were 5, 7, 8, and 10 years old when the adventure began. With no smartphones or iPads, they explore museums, met an astronaut, climbed through Mammoth Caves in Kentucky, white-water rafted in Colorado, snorkeled in the Keys, held a ball python in the Everglades, gaped at Niagara Falls, and jammed with street musicians in Memphis. 
They celebrated Thanksgiving in Madison, Wisconsin, Xmas in Toronto,  Halloween in New Orleans, and birthdays in more places than she could count. Amber learned how to be together with family 24/7 and work like a team with her husband so they would not only survive but truly enjoy the fruits of all the hard work. She learned how to manage rental cars, flights, Airbnb's, pre-order groceries, and manage virtual learning on the road. It was an absolutely incredible experience, that ironically very much prepared they for the last 8 months of being completely home-bound.
Website: www.ambertrueblood.com
Facebook Page: https://www.facebook.com/getstretchmarks
Twitter ID: https://twitter.com/TruebloodZone
Instagram: https://www.instagram.com/officialambertrueblood
Podcast: Play in new window | Download