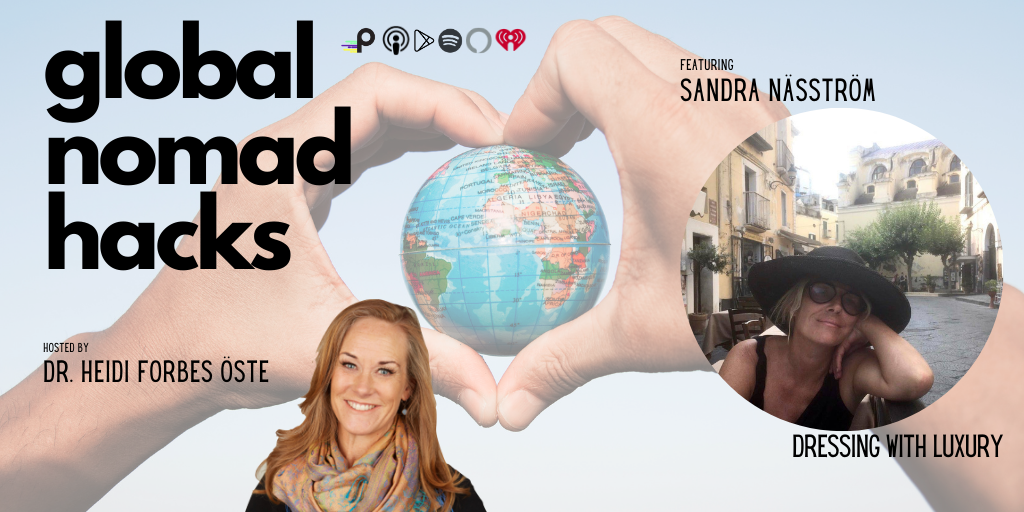 Dr. Heidi talks with Nomadic fashion designer Sandra Näsström. Sandra travels the world and proselytizes kindness. She's on a mission, and she doesn't care who knows it. Stylist and designer, she owns a Swedish fashion brand called Chambres Sweden. As an avid traveler, she fashions light on the skin, multifunctional and elegant clothes.
With many rooms to dream, she creates collections worth touching over and over again. And in her world, "It's all about the feeling." It's all about the feeling. I thrive emotionally. It leads me and takes me to new places. I've created my work with the freedom to live in any location. I see no boundaries, only possibilities. I stay in the feminine energy flow and create quality time to make decisions that are right for me.
The luxury of time to slow down has taken me to a beautiful island off the coast of Napoli, Italy, where I'm based right now, and work freely in the global cyberspace. This transformation is more online and inline with me.
Website: www.chambressweden.com
Facebook Page: https://www.facebook.com/ChambresSweden
Twitter ID: https://twitter.com/ChambresSweden
Instagram: https://www.instagram.com/chambressweden
Podcast: Play in new window | Download