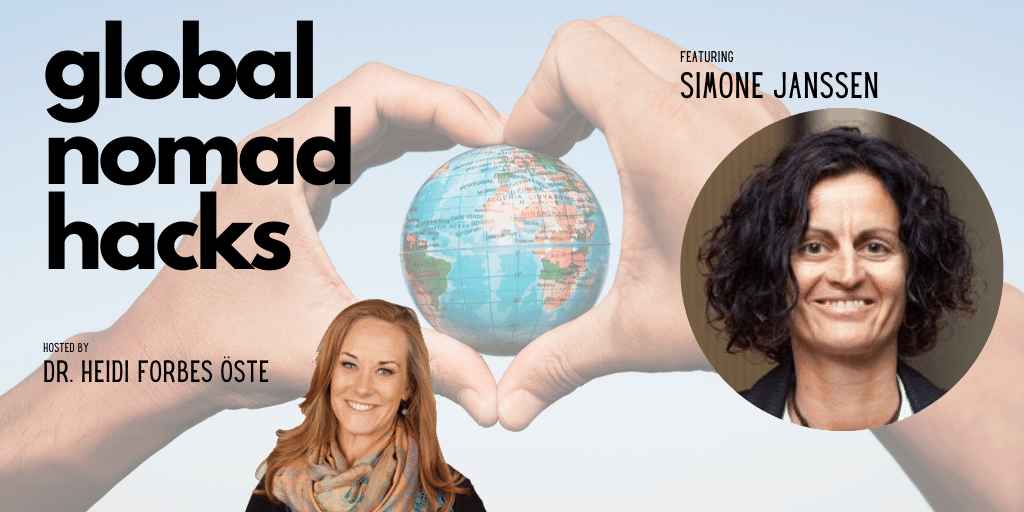 Dr. Heidi Forbes Öste interviews Simone Janssen, a German born, Naturalized American married to an American from Hawaii. They have worked as digital nomads for the last two years.
As an executive coach, Simone helps leaders grow their organizations and create highly effective, aligned teams, driving revenue and scale.
As a senior advisor, she's been a part of the conversation on each side of the table. She knows intimately the frustration and pain leaders go through when they don't get the results they need to grow the business, as well as team members, when they are not given the tools to succeed.
Simone's proven system helps leaders get crystal clear and focused on core competencies and how to make teams work so the entire organization grows in sync–fast. Simone has helped her clients make significant leaps to increase company size and bottom-line while creating an inspired culture of ownership. What her clients value most, are her bulletproof processes that help teams get focused for maximum output and accountability.
Simone's main focus for growth: Leadership, Strategic and Operational Planning, Hiring, scaling the CEO and the stars on the team. She is certified through ICF (International Coaching Federation), NLP Coach through ACN (Academy of Coaching and NLP), MBTI (Myers-Briggs) practitioner, Executive Coach through EGL (Envision Global Leadership), Personal and Business Coach through CTI (Coach Training Institute).
Linkedin: https://www.linkedin.com/in/smjanssen
Her free training: http://bulletproofstartups.com
Podcast: Play in new window | Download